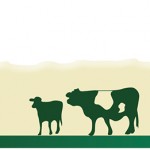 SOLID has funds (up to €500 pr. pers.) to support attendance of a limited number of early career scientists from European regions at the final conference in Brussels.
Deadline: The 8th March 2015, 18.00h (GMT)
Apply for the financial support here
Applicants must be: 
From Europe
Actively involved in research, extension, industry, or policy in subjects related to the aims of SOLID
Within 10 years of degree or post graduate qualifications


---
We will carefully select the candidates using the above criteria and to ensure a good regional and gender representation. If you are chosen to receive support, we will inform you by 10th March 2016 and you will need to reply, accepting the conditions by 12th March. Please ensure that you can access your email during this period. Our decisions on successful applicants will be final.
You will be responsible for organising your travel, accommodation and for any additional costs beyond your scholarship amount. You must keep all the receipts and attend the conference. You will only be reimbursed for expenses with original receipts shortly after the event by transfer into your bank account.
Apply for financial support here
Deadline for all financial support applications is 8th March 2015, 18.00h (GMT).