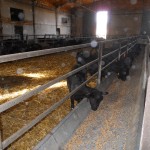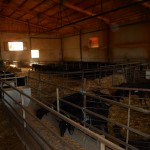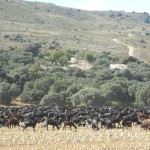 See sustainablity analysis for this farm
This organic dairy farm is located in the south of Spain (Cadiz). The farm
lies at 250 m above sea level. It became fully organic 14 years ago. It covers 16 ha and has a herd of 174 payoya dairy goats. The farm is run by the family (2 members). Milk is sold locally (<25km) in two local markets. Less than 20% of feed is purchased from outside the farm.

Farm type: organic dairy goats
Staff: 2 family members

Livestock: Dairy goats: 174
Male goat: 16
Young goat: 227

Land data:
Size: 16ha
Soil type: Chalk and limestone soil

Forage and land use:
crops: 14 ha oat
other crops: 2 ha olive tree
Feeding: About 70% of the feeding is roughage

Local engagement: Maintain areas of public access, permissive public access, two farm walks in the past year.

Energy usage per year:
Contractor operations 150-200 HP: 77h
Electricity (farm usage only): 10000 kw hours
| | | | | |
| --- | --- | --- | --- | --- |
|   | IN | OUT |   | Balance |
| N | 1,387 | 482 |   | 906 |
| P | 224 | 97 |   | 127 |
| K | 503 | 5 |   | 499 |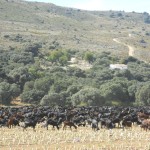 Biodiversity and nature conservation:
Manage all woodland edges

   Spain Case Farm 2 Sustainability analysis
Background info on the Spanish case farms