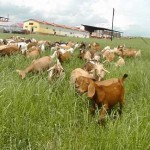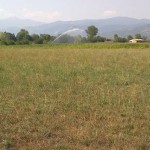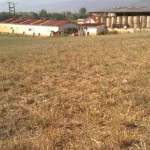 ---
Summary of final report:
The potential use of sown irrigated pasture under Greek conditions for grazing by dairy goats was assessed in filed trial that involved a semi-intensively reared herd. One of the major costs in such systems is feeding which is mainly based on purchased feeds and seasonal grazing in paddocks that are in close proximity with the farms. Pasture availability in Greece is limited to certain periods of the year as a result of climatic conditions. The period in which dairy goats can have access to natural pastures for grazing is restricted to spring and autumn months; all other months availability of the year natural pastures is scarce. Hence, extending the time of pasture availability for semi-intensively reared dairy goats is a challenge.
The solution is the use of irrigated sawn pasture, which was adopted as the main objective in the present study that was undertaken in commercial dairy herd of goat in collaboration with the farmer. The trial run in a participatory manner and involved two groups of goats that were offered either high or low supplementary feeding with concentrates indoors and were subsequently allowed to graze in an irrigated sawn pasture. Goat performance, milk yield and quality was assessed as well as the herbage growth and production of the paddock. The results reveled that irrigating pasture can be used as an alternative option in feeding management of semi-intensive dairy goat production systems with beneficial outcomes in term of animal health and productivity as well as farm economics.

---
Overview, participatory research